Remember that fun little
craft weekend
I hosted at my house last May?
What an
amazing
time that was!
From the moment it ended I had questions about 'the next one'. While I haven't quite convinced Breadwinner to turn our home into a crafty bed and breakfast again- I do have another incredible plan to share.
A couple months ago, my sweet friend
Tracy
, (who really became my friend at
The Slumber Party
last year), told me about an event she's been rolling around in her head. It sounded FABULOUS! I told her to count me in, she put a date on the calendar...and the rest, well...you know how that goes....
Creative Tea Time Crafty Party
is a one day Southern California high tea themed, sassy, vintage inspired girls craft day at the beach! I know, right?! How could ANYONE say no?
Tracy
and
Leann
are the main gals in charge of all the precious event details, and when I say precious details...let me just tell you, NO detail was missed. From decor, to table settings, to menus, to crafts- it promises to be a Fabulous day!
Oh and swag.
Did I mention swag? My jaw continues to drop daily at the YES sponsor emails that drop into my inbox!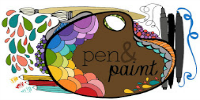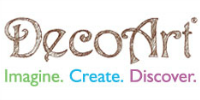 Just to name a VERY few. So many
incredible sponsors
partnering with us for this perfectly crafty day!
Are you dying for more info yet?!
Here goes....
when?
saturday, september 21st 2013
where?
capo beach - 34531 via espinoza - dana point, ca 92624
what?
cost $40/person

several varieties of craft projects, perfect time for the holidays!

high tea breakfast and luncheon

delicious desserts

shopping in downtown san clemente

dinner in downtown san clemente (not included in price)

optional: dress for high tea
SO?! Did you stop reading and zip over to buy your ticket yet?
No? OH! That's right...it's SOLD OUT! I know?! Crazy!
...
What's that
? Oh- you saw the GIVEAWAY in the blog title? Hmmmm...
Well, since you mentioned it....How bout if we
GIVE
away a ticket?
I thought you'd like that.
The entries are easy and you DON'T have to be a blogger to enter. One winner will be posted on August 30th. You can share the giveaway once daily for extra entries, so don't forget to come back and give yourself credit each day. Good Luck!!
a Rafflecopter giveaway