It's nice to be back in this little online space of mine.
So much has happened with the blogisphere since I last checked in.
Did you see Google Friend Connect is going away/gone?
I wanted to be sure you know there are still PLENTY of ways to stay connected to Fairly Fabulous and not miss out on all the fun!
First- and my BIGGEST recommendation-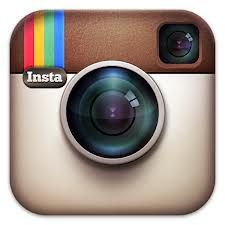 Instagram
Have you heard of it? If you have a smartphone you can download the FREE app and start following along. My handle is
@FairlyFabulous1
.
The sweet folks over at Instagram realized lots of people were missing out on the fun, so they made our profiles accessible
via computer now
, too!
While I've all but abandoned this precious blog of mine lately, I DO post to Instagram often- sometimes multiple times a day.

Bloglovin
is the BEST way to stay connected to your favorite blogs and get updates on the lastest posts.
Want more Fairly Fabulous? Follow along on
Facebook
,
Pinterest
, and
Twitter
, too!
Now is the PERFECT time to be following Fairly Fabulous as several awesome giveaways and discount codes start NEXT week! Eeek!
Welcome back, Happy Spring!