Last Wednesday was Madison's 1st Grade Christmas program. Well, it was a combined program with the Kindergarteners.
Breadwinner and I texted about it Tuesday before. I asked him if he wanted to go. Because he works 90 miles from our house, going to event during the school day is pretty much out of the question. When I asked him about it again Tuesday morning his answer was different.
No way was he going to miss another school anything.
After the events of
last Friday
in Connecticut, our perspective changed.
Work can wait- that's what vacation and comp time is for. Our girls are only going to have so many school programs. Only so many years begging us to attend....we aren't going to miss any more.
Madison didn't know Daddy was staying home for her.
She woke up Wednesday morning to get ready and found Daddy at home. Immediately her groggy eyes lit up! "Are you going to my program today, Daddy?!"
The tone of the morning changed. Both girls were so excited!!
I drove Madison to school as usual. Kennedy stayed home with Daddy utilizing the extra 15 minutes to lazily get ready for the day. They met me in the school cafeteria with plenty of time to spare.
The kindergarteners went first...piling onto the stage to sing a couple songs together. I found myself tearing up watching the stage full of children happily singing Christmas carols.
I'm having a hard time shaking the deep heartache for the families at Sandy Hook Elementary.
Soon the 1st graders shuffled into the cafeteria one class at a time. Madison locked eyes with Daddy right away and couldn't stop smiling! She was beyond elated as her class filed on stage- she was in the front row!
They started with Up on the Housetop..."oh, ho, ho who wouldn't go"...
Madison was so cute with her fuzzy leg warmers on her arms. Her choice, of course.
I watched with tears in my eyes- such a special treasure to have our sweet girl in our lives. She is just growing up way too fast.
When their songs were finished the kids were free to visit with their parents for a few minutes before returning to class.
Madison immediately found Daddy across the lunch table. Can you see how excited she was to have him there!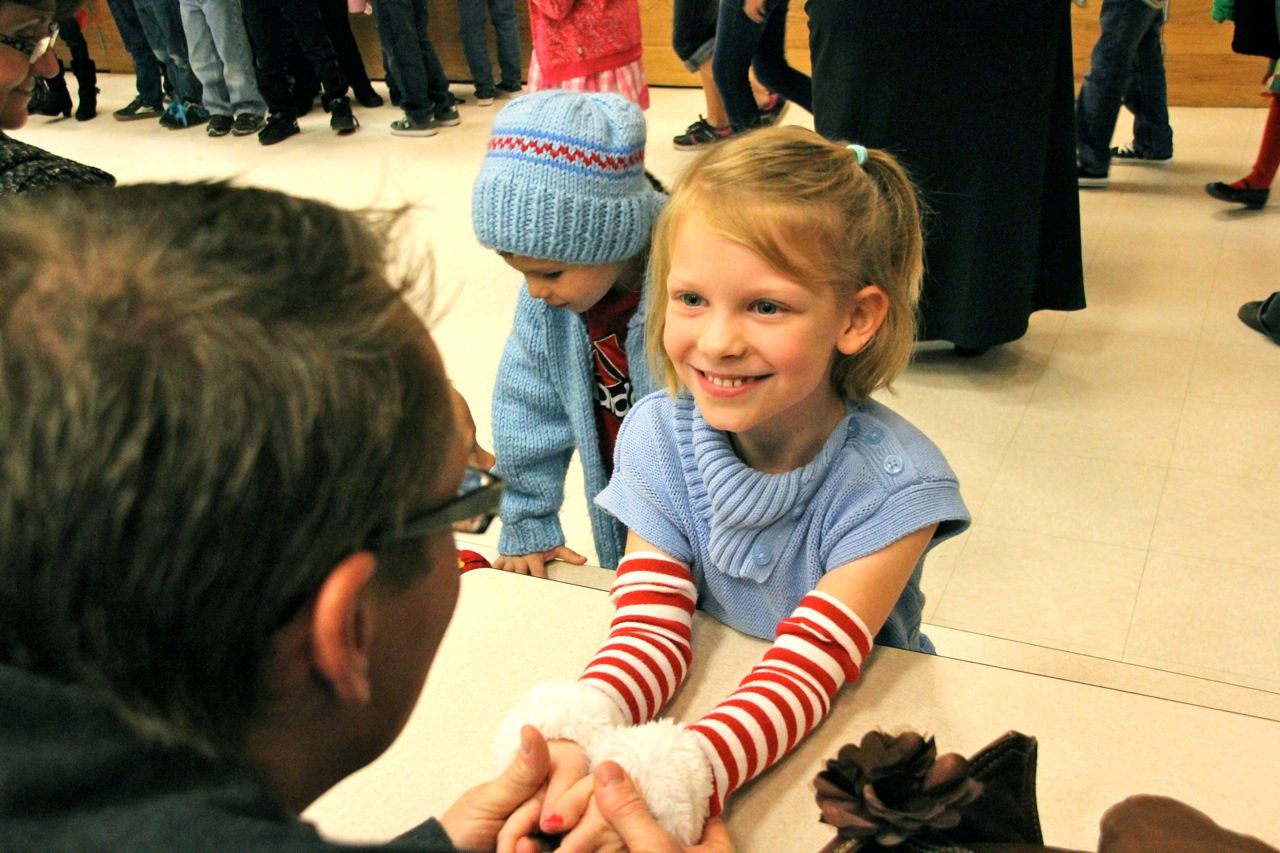 A special moment for both of them.
Madisons BFF (her words) from her class has been over for a few playdates. Both girls love her and her little brother...they tackled each other with hugs when Madison was done visiting with Daddy.
Then Madison's best friends posed for a picture all together before heading back to class for the day.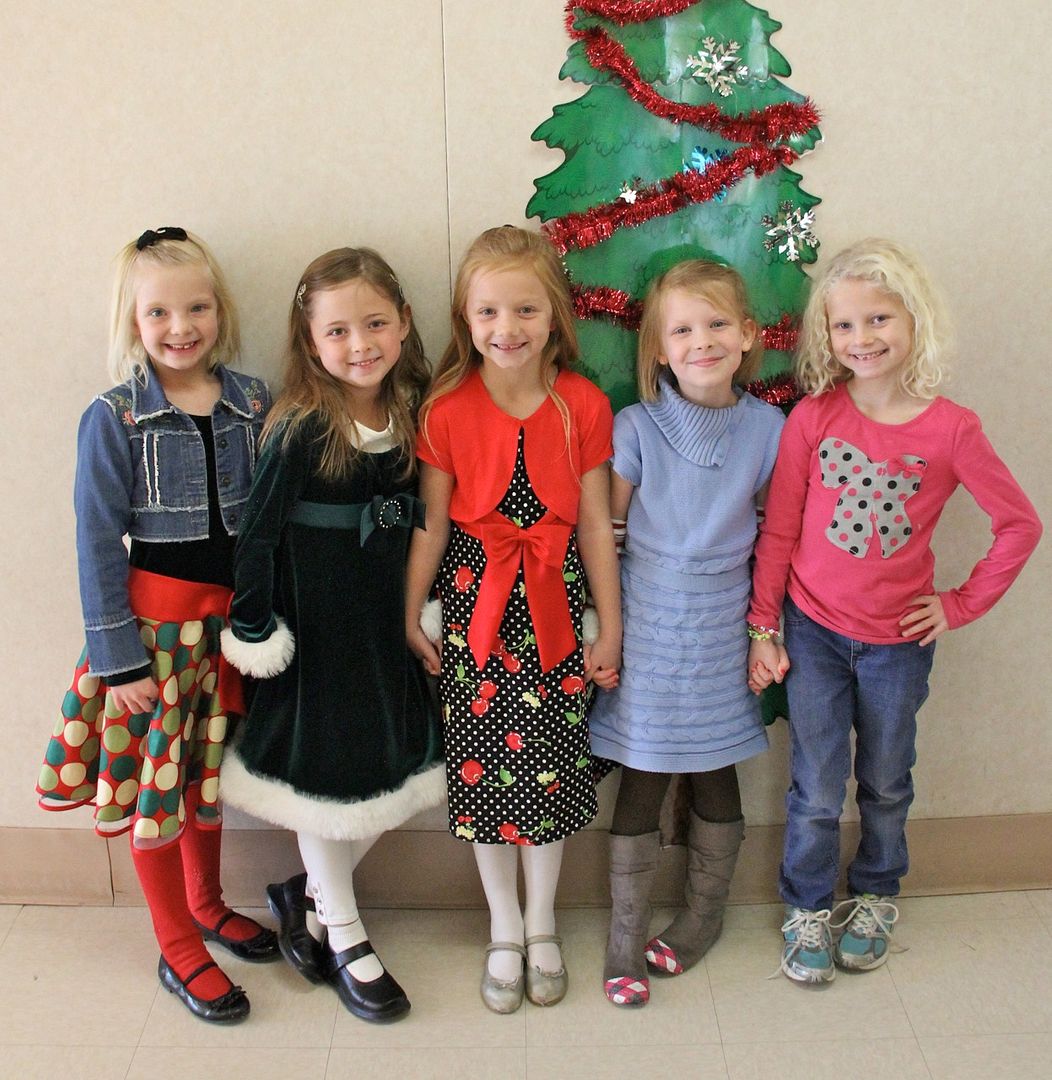 Could they BE any more adorable?!
When the program was over we gave lots of hugs and kisses then Breadwinner went home to work a bit while Kennedy and I went to the preschool to finish out our morning.
After school Kennedy monster and I picked up Madison and met Daddy at home for another surprise...