Last Tuesday was a chilly, overcast day.
As Kennedy and I waited in Madison's school parking lot to pick her up I looked north, then did a quick search on my phone.
Yep- snow likely in Tehachapi.
I quickly sent Breadwinner a text asking when he would be leaving work for the day and requesting he check the weather webcams he has links to in Tehachapi.
He reported back- a little snow, but he wouldn't be leaving for a couple hours.
My plan was hatched. I knew both girls had their warm jackets and Madison had the hat she wore to school plus the cotton hat and mittens I asked her to carry in her backpack just in case during the winter. I figured one pair of gloves and 2 hats would be good enough. When we got to town I had a pleasant surprise- Kennedy had an extra hat and mittens in her backpack, too! Good thing I was thinking a week before!
We gathered up Madison and started driving. I didn't tell the girls until we were passed our turn off.
"Hey Girls- Do you want to go see if we can find some snow to play in?"
We drove the back way until tiny flurries sprinkled our car. We all 3 got more and more excited. We drove through the mountains and into town thinking we would find a place to get out and play for a few minutes.
We found ourselves in the Subway sandwich parking lot.
Not exactly the best place to play, but snow none the less.
The nice ladies who made our $2 sub gave us brief directions to a bit higher elevation where we would likely find more snow.
They were right.
We found a safe place to pull over and play in a field for a little while.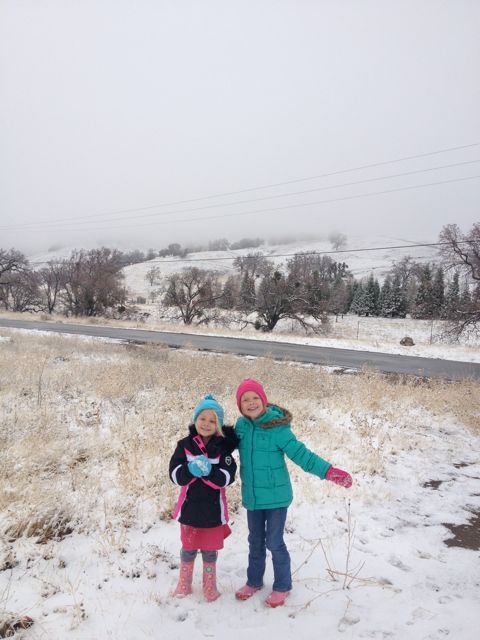 Madison starting throwing snowballs right away.
Kennedy just wanted to lay in it. She didn't realize her leggings wouldn't keep snow off her like her snow bibs. I don't think she even cared.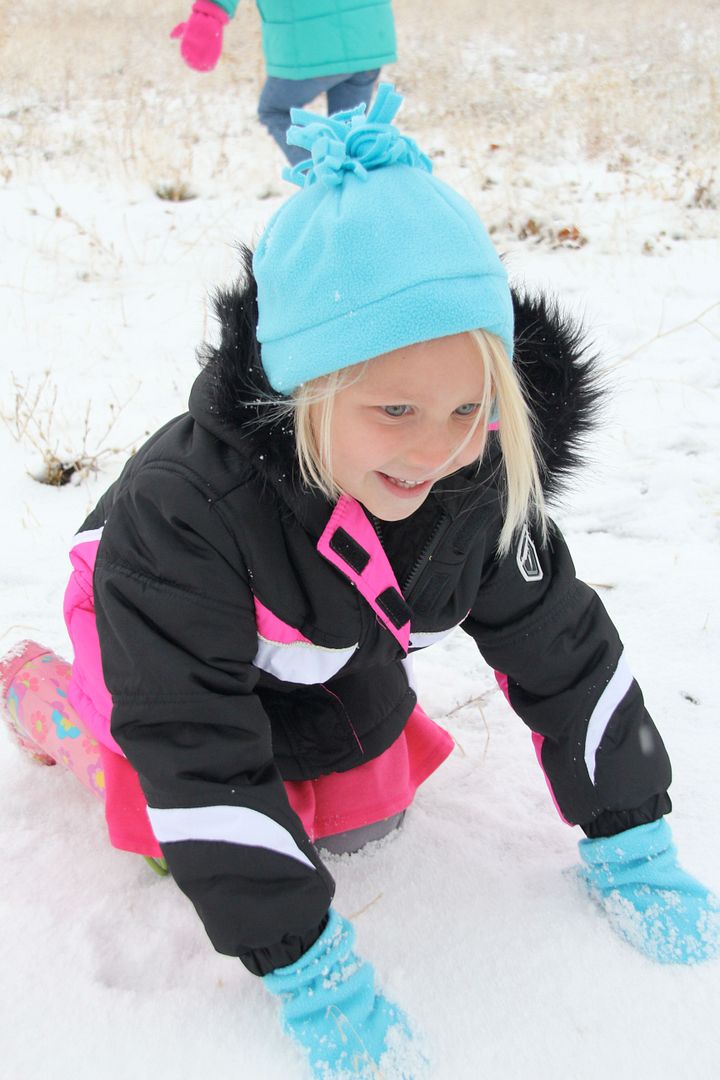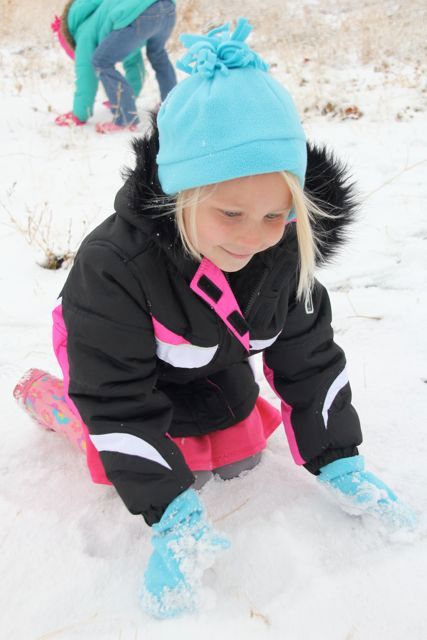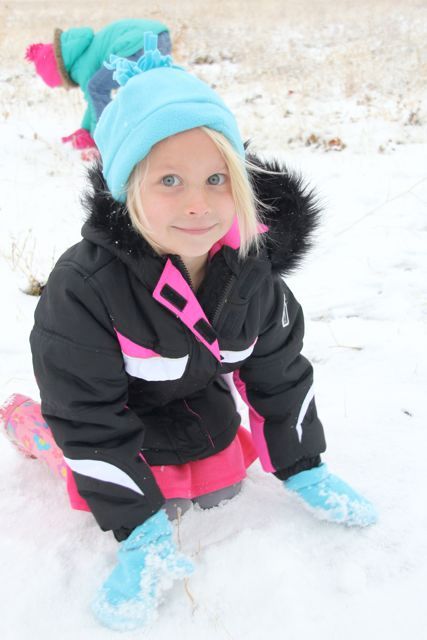 It was so worth the drive to see the excitement and joy on these girls faces.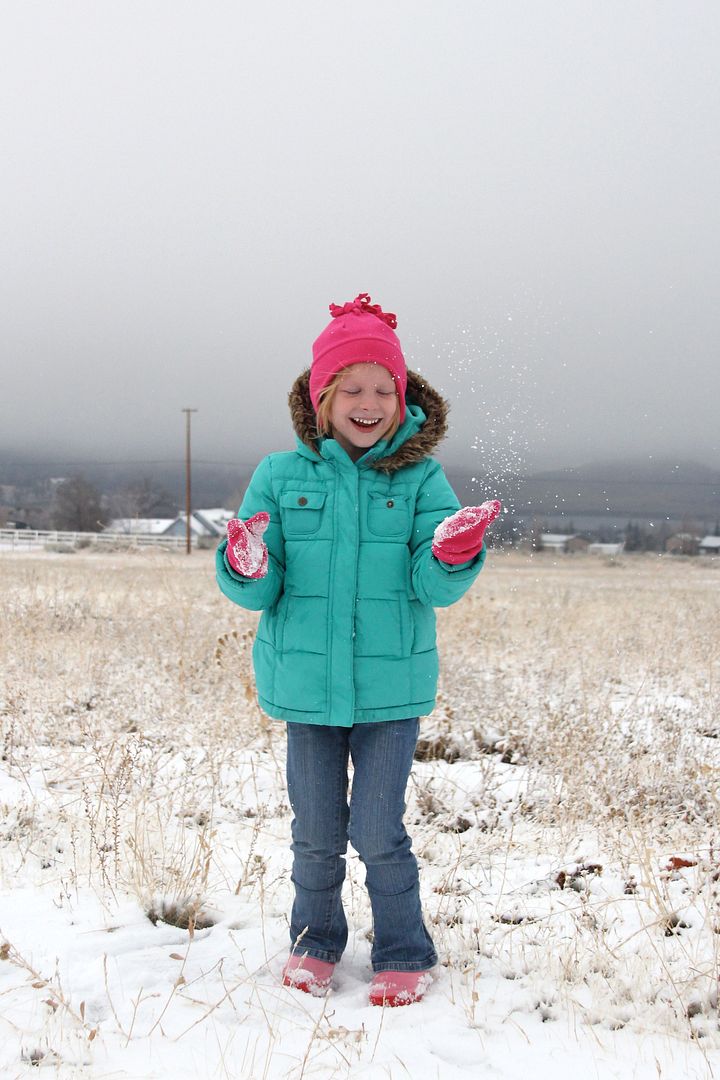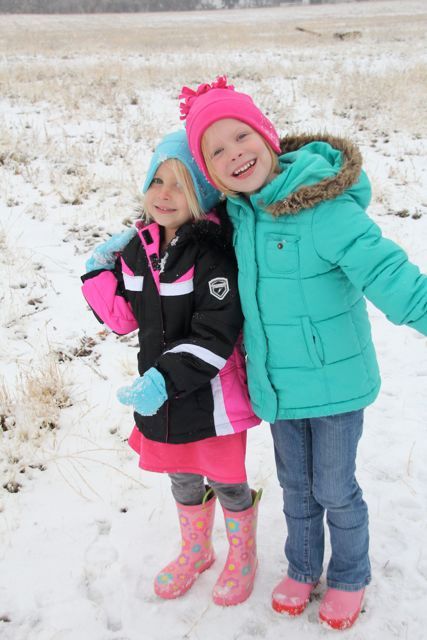 What an awesome afternoon!
Half way home Kennedy fell asleep.
I moved her from the van to the couch and she remained there for over 3 hours!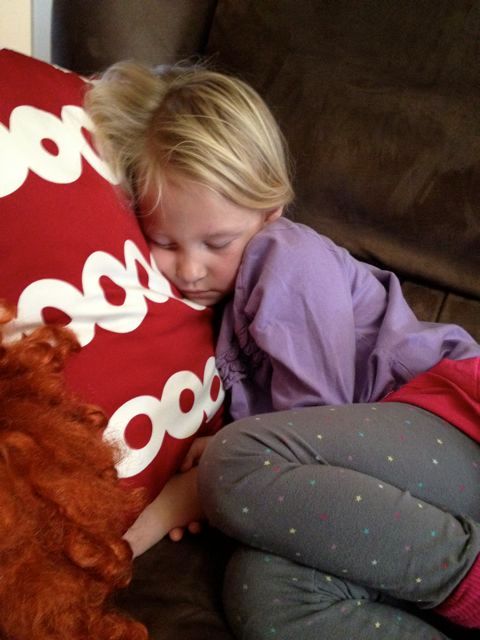 Usually, I would say we have to go home and finish homework first...or pack snow clothes, or any other of a laundry list of excuses not to drive straight to the snow.
After last Friday, all I can think is life is too short. Homework can wait. My girls are only going to be at this point in their lives for a short time. From a girl who grew up in Florida, I'm making it my mission to get as many snow adventures in for my girls as possible.