We were fortunate to have a beautifully maintained and landscaped front yard when we bought our house. Where we live, it's not unusual to ignore more of the outside space on your property. Most of our neighbors have horses and other than horse stalls, barns, shaders, and pastures, the yards aren't anything like most of suburbia.
Last Tuesday, we made a 15 foot summer addition to our less than landscaped side yard/driveway.
It took 6 hours and 2200 gallons of water to fill.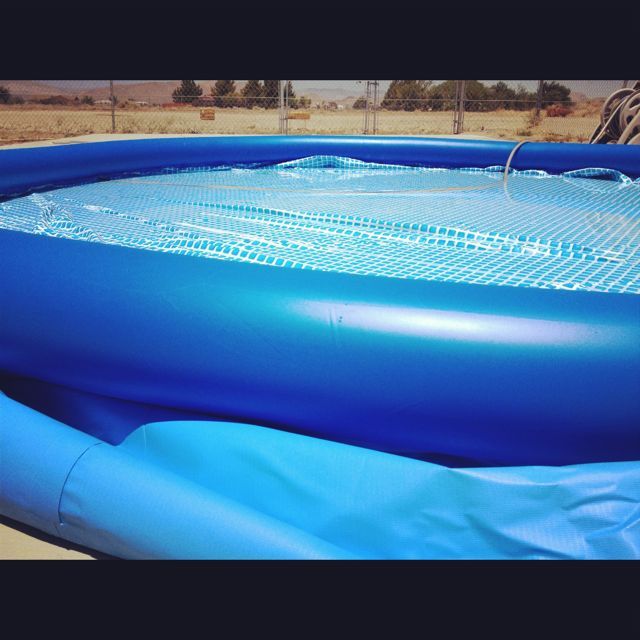 About 30 minutes into the process, the girls jumped in- and stayed in until it was complete.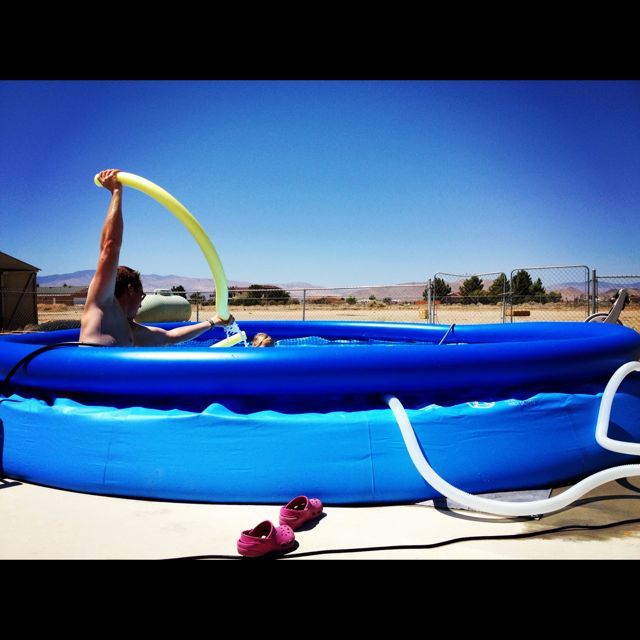 Even Mommy and Daddy got in on the fun.
We all slept great that night.
Not a day has passed in the last week when we haven't been outside in the pool.
Going with the shallow 36 inch deep model so the kids could still stand on their own was a smart move. They feel more independent and more adventuresome--diving underwater and attempting to swim from side to side.
"Water bobs" are Kennedy's new favorite activity. She spends more time underwater than above.
Yesterday I posted this one on Instagram:
Quote of the day: "mommy! I'm doing so good. I didn't drownded! I didn't die!" she's not excited (or dramatic) at all.
This afternoon, she exclaimed between water bobs "
Mommy, I changed my mind...I want to be a MERMAID when I grow up!
"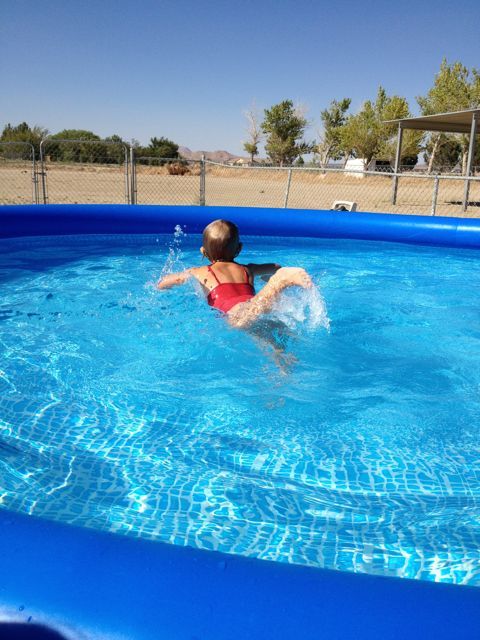 To say it was a great purchase seems to be the understatement of the year.
If you can't find us the rest of the summer, check the driveway. :)