This is a Sponsored post written by me on behalf of Whitney Farms for SocialSpark. All opinions are 100% mine.
We've been on a salad kick this week. It happens every year as the weather warms up. We look in the mirror and realize the extra winter 'insulation' needs to go so warm weather clothes will fit again!
Fresh produce is certainly not the cheapest grocery item. Let's face it, there is nothing quite like home grown veggies for salads and herbs for seasoning. Something about going right out the back door to pick what we need right off the plant...it's refreshing! In past summers, we've enjoyed tomatoes, peppers, green onion, cilantro, basil, and oregano fresh from our garden. 
This year as we prepare our veggie and herb garden, I'm excited to try out Whitney Farms® 100% natural, organic plant food. Their new products have low to no dust, no manure odor (who wants veggies that smell like manure!), and are easy to apply. The beneficial microbes and specially designed protein-based blends provide plants with both macro and micronutrients they need to grow and thrive.
Now is a great time to try Whitney Farms plant food for your garden, too. They are offering a $3 off coupon right now. Click for your organic soil coupon.
Isn't this garden gorgeous! Can't wait to get our herbs going!!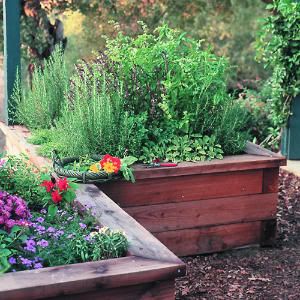 What are you planting in your garden this year?