Easter was last Sunday.
What does that mean for fashion?
Well, I grew up in the South, so HELLO WHITE! I know, I know- it's acceptable to wear white before Easter and after Labor Day in Southern California, but I can't bring myself to do it.
Now that Easter has come and gone, it's Spring, it's warm, and it's time to wear white!
I've been working hard prepping the house for the
Fairly Fabulous Crafting Slumber Party
this week, so my daily outfits...well, unless paint splashed, covered in sawdust, or maybe showered are on your list of styles to try...let's just stick with this week's church outfit.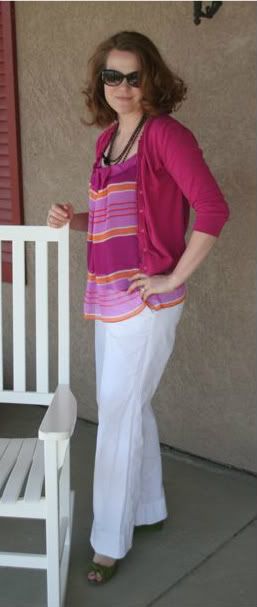 As Breadwinner worked to snap a few photos of me, Kennedy came over to show us how it's really done.
Her poses were cracking me up, so I did my best to mimic her.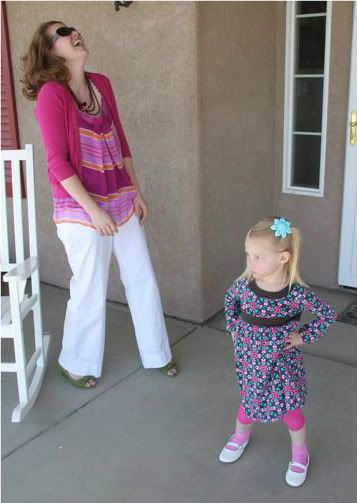 With this little girl, we love to laugh.
How can you not?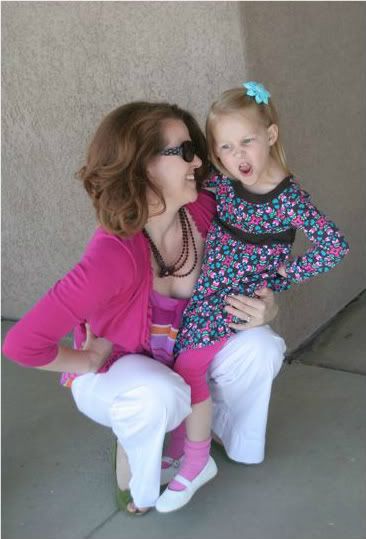 pink sweater-Old Navy, striped flowy top-NY&Co (thank you, Gramm!), white wide leg pants-Ann Taylor Loft, purple necklace-etsy shop/gift from friend, green wedges- lovely boutique in Athens, GA
Kennedy's clip-
Lillybug Lane
Do you wear white before Easter? Hello Spring!
Linking up with
Nina
for Real Momma, Real Style,
Lindsey
for What I Wore Wednesday, and
Krystina
for What I Love Wednesday this week.