I missed a few weeks of sharing and linking up with
Lindsey
.
Life got busy, blogging took a back burner. That doesn't mean my desire for fashion and personal style stopped. In fact, I've become more confident. Maybe braver would be more accurate.
Putting something together every day is such a part of my life, but documenting the outfits...well, that's fallen a bit.
This is kind of indicative of my life these days.
Scattered.
Productive, but scattered.
So much to share, no time to blog.
If you follow me on
twitter
or instagram, you have seen a few tastes of my progress. I'm hoping to reveal all these projects via a home tour! Would you like to see my home and all the changes?
First, the outfits.
Several weeks ago, I tried to layer, and layer, and layer. When I look back now...it doesn't seem like the greatest idea. I had just gotten my
StacyLynn apron
and couldn't stand the thought of it only being seen in my kitchen. So, I wore it layered with my new StacyLynn skirt. Weird?
It warmed up as the day went on, so I ditched my scarf and denim jacket.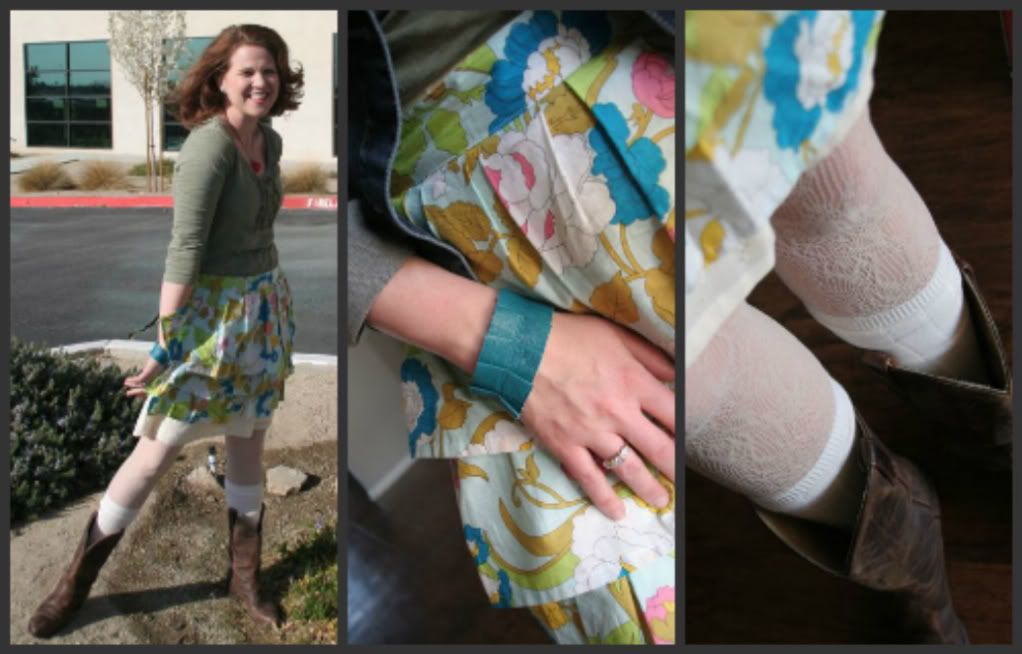 Yes? No?
denim jacket-NY&Co, mustard scarf-gift from Eclectic Elegance, green ruffle henley-Old Navy, apron/skirt/leather bracelet-StacyLynn, lace tights-Forever 21, pink necklace-gift from Crystalb, cowboy boots-from my best friend, Kimberly.
Have you heard me mention the wind in the desert? It's intense.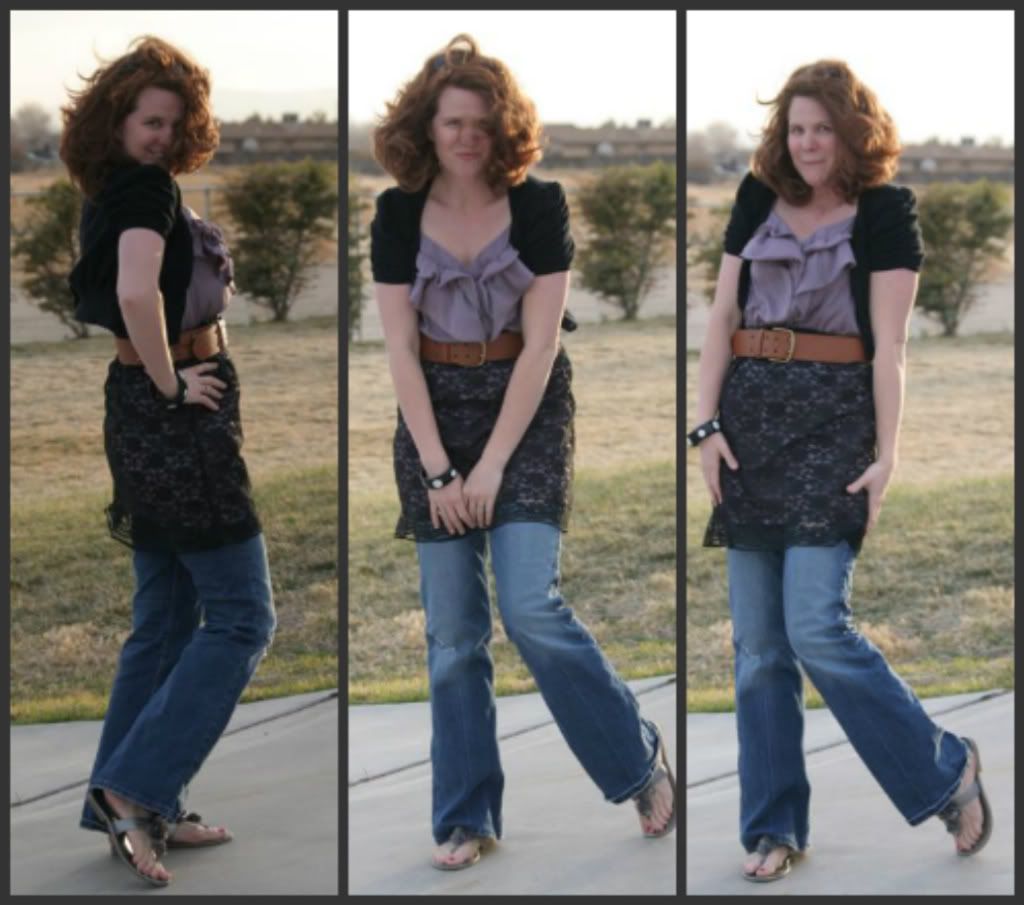 lace bottom dress and belt-Target, jeans-American Eagle, black ruffled shrug-Belk's in Florida, silver sandals-NY&Co
Gramm came to visit back in March. Lots happened while she was here. Some good, some tough. And of course- some shopping.
Do you like my new stripes?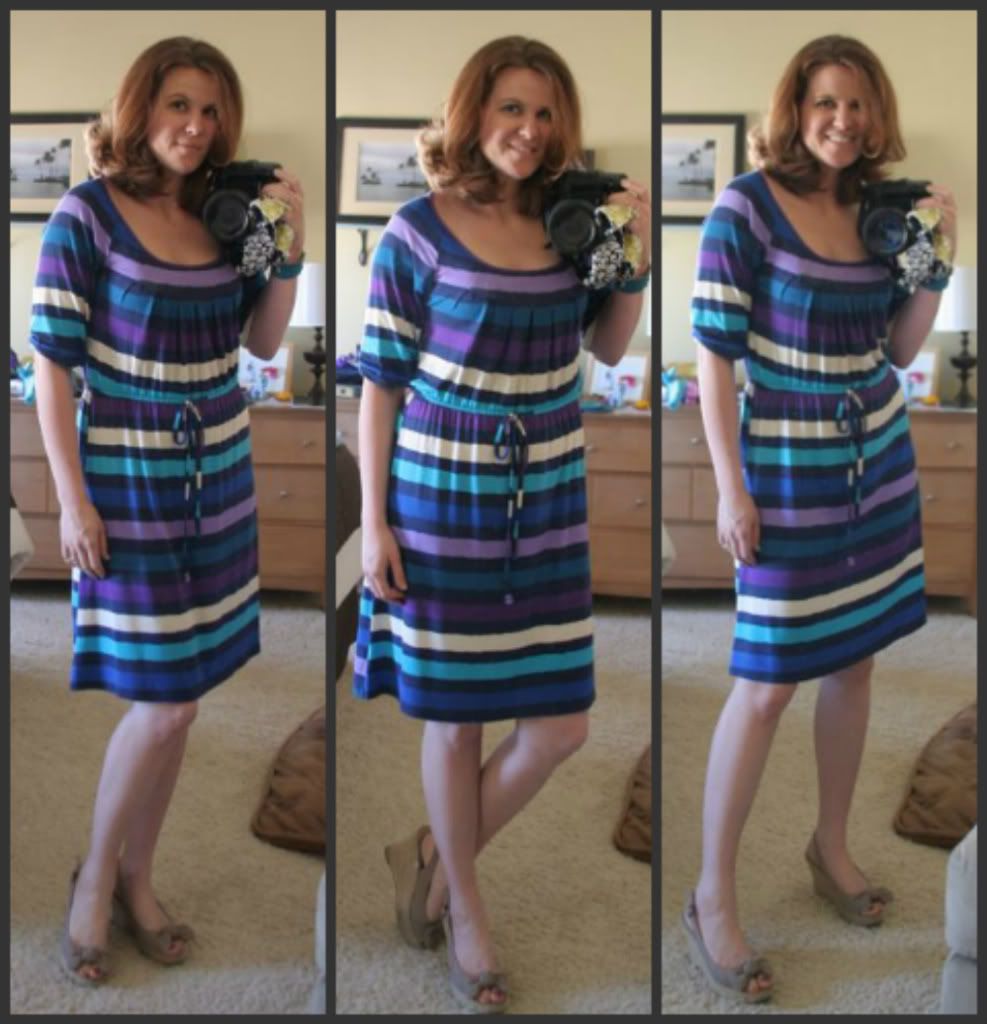 sassy stripe dress-Old Navy Clearance
espadrilles-gift from Gramm, leather ruffle bracelet-gift from StacyLynn
And then today...another StacyLynn day.
Breadwinner just moved my giant Ikea mirror into the hallway for me and *gasp* it's hanging on the wall! I know, imagine- not just tilted against the wall. Gramm will be so proud.
Comfort was the name of the game to survive day 2 of Preschool picture day. 100 kids, 5 hours- plus siblings..whew!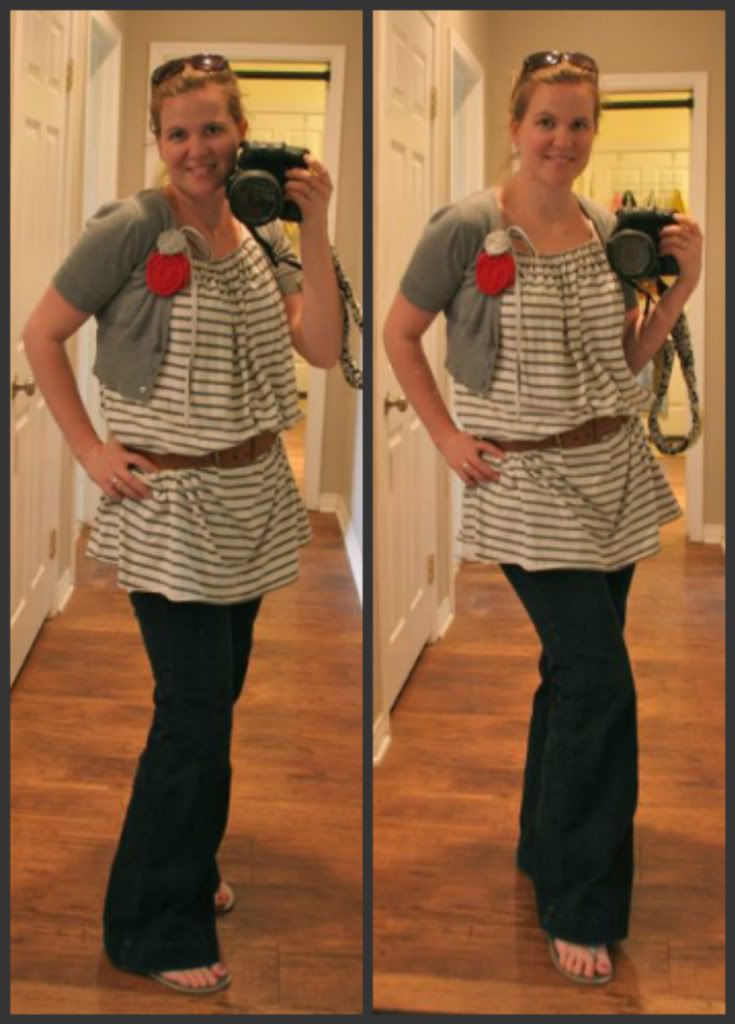 jersey StacyLynn dress gathered as a tunic, wide belt-Target, gray shrug-Target, trouser jeans-American Eagle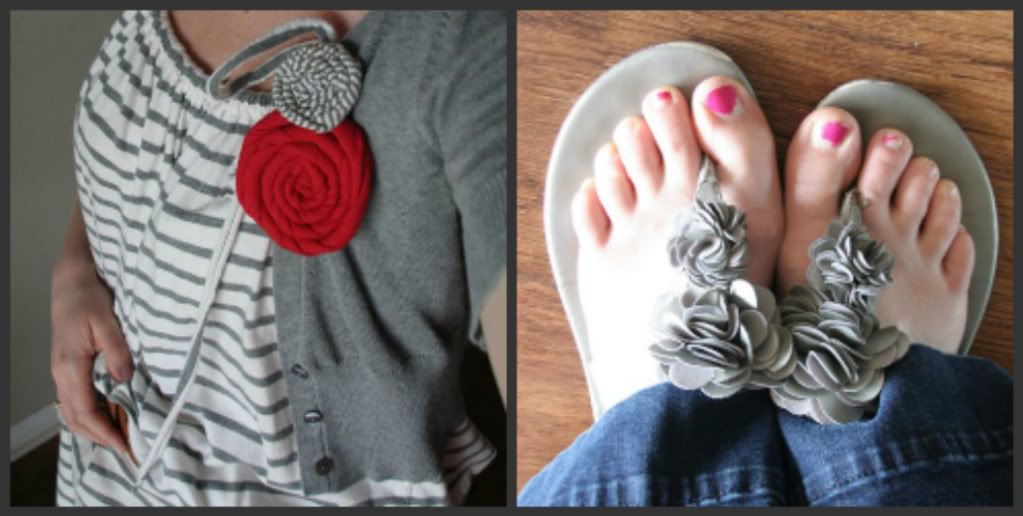 jersey rosettes-StacyLynn, same silver sandals, pedicure courtesy of my 3 yr old. She loves me.
Feels great to catch up!
What's been keeping you busy?
As always, linking up with the fabulous
Lindsey from The Pleated Poppy
. SO excited to attend my first
Stitch Market
this Thursday! EEK
Know what else happens Thursday? My friend,
April
is launching a new nautical line!
Perfect for Summer.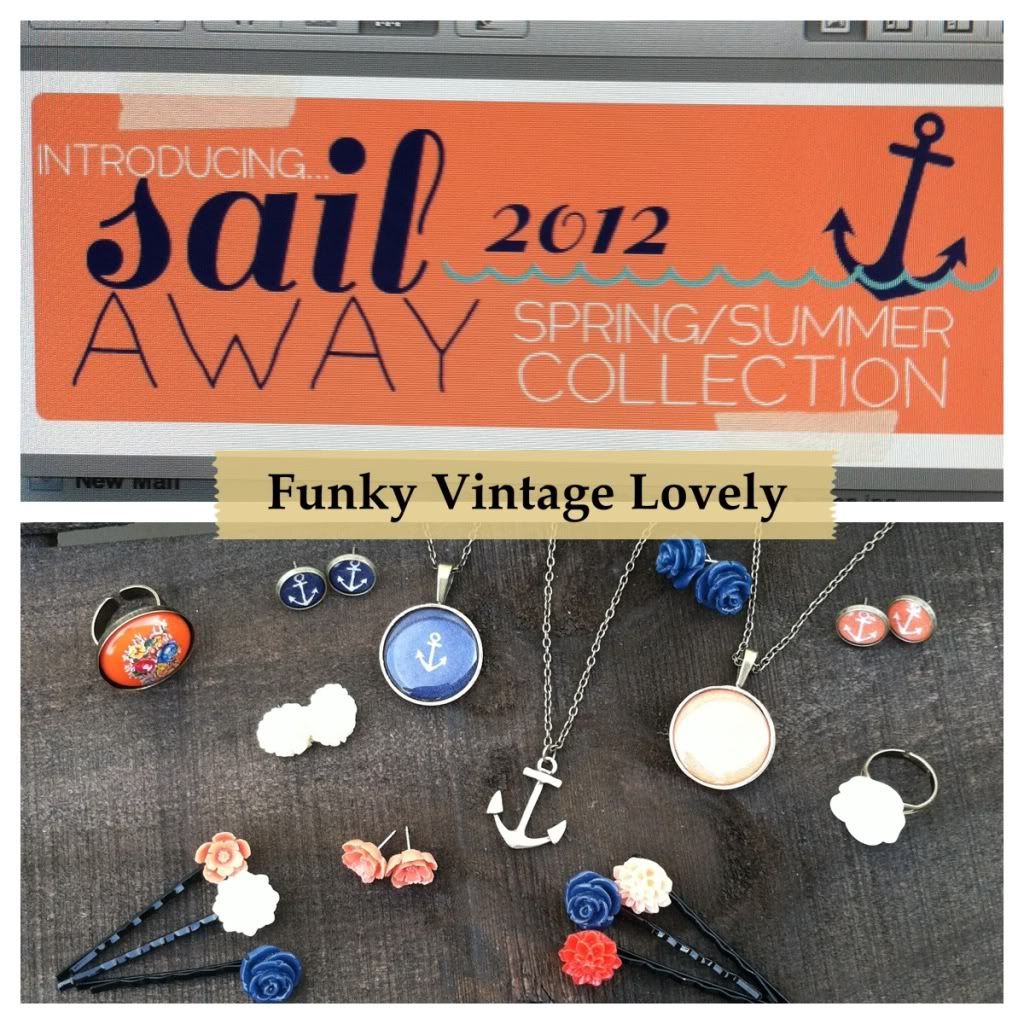 I know- fabulous, right?