Our weather has been strange lately.
One minute it's in the 20's, the next it's nearly 90 degrees!
In all fairness, part of that is just the desert. It cools down at night- we need jackets year round for evening star gazing.
Layering seems to be the name of the game for me these days.
Start out with a sweater or cardigan, and ditch it when it warms up.
The first outfit is from nearly two weeks ago...that's what happens when you skip a week of WIWW
The five year old helped me take photos after school. "Madison, can you see my head? Can you see my toes? Can you see my head AND my toes?" I didn't realize she was taking photos the whole time.
floral dress-American Eagle Outfitters
olive cropped cardi-Target
brown stretchy belt, skinny jeans-Forever21
gray modern pearl statement necklace-
Allorahandmade
favorite chunky hand me down boots are from my best friend. They are getting a little worse for the wear. Have you seen a similar pair anywhere? I'm looking for replacements.
In the days following this outfit, it got chilly again...so, I layered up for church.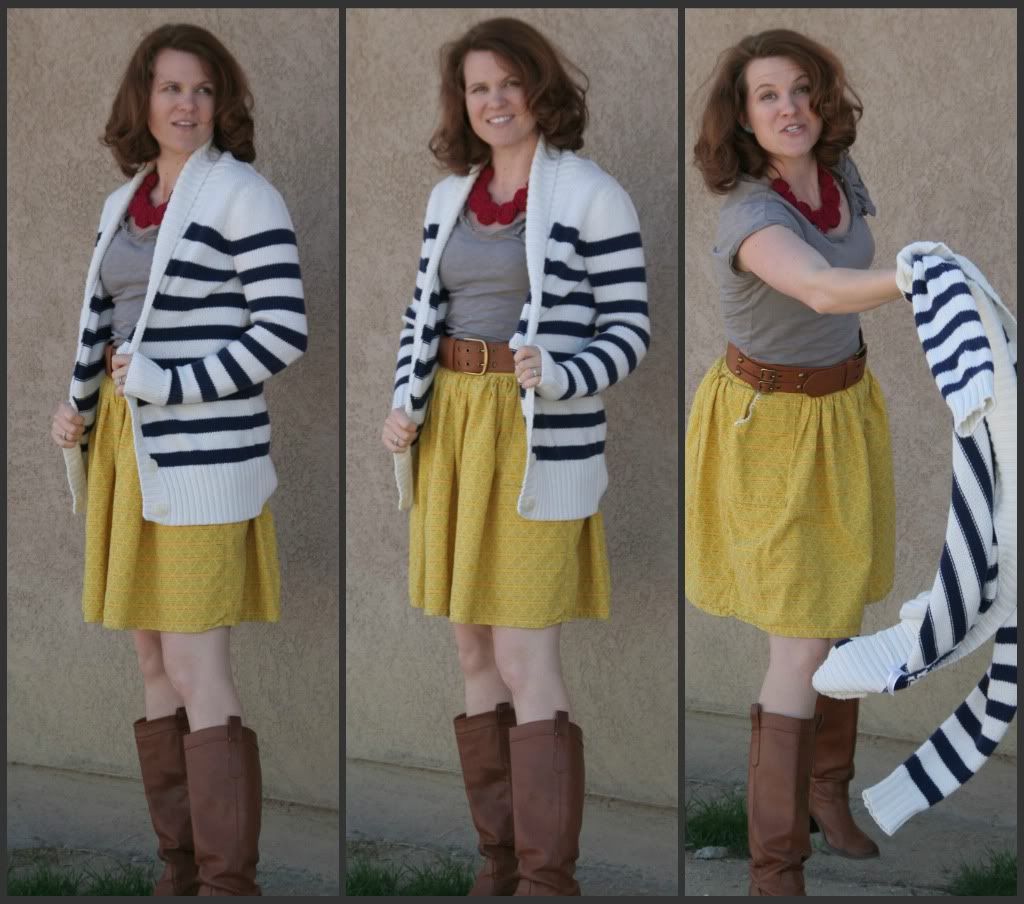 By the time the service was over, I was burning up. Ditch the sweater.
I'm not in love with this outfit for so many reasons. Here are two.
#1- I'm thinking I should have worn the skirt a little lower on my hips- it's not doing my middle any favors paired with this top. Note to self:
stop with the late night fresh popped popcorn
#2- I should have taken
Stacy
and
April
's advice and worn a lacy slip with the lace trim peeking out around the bottom of the skirt...and paired that with
Krystina
's classic tall sweater socks peeking out just over the top of my boots.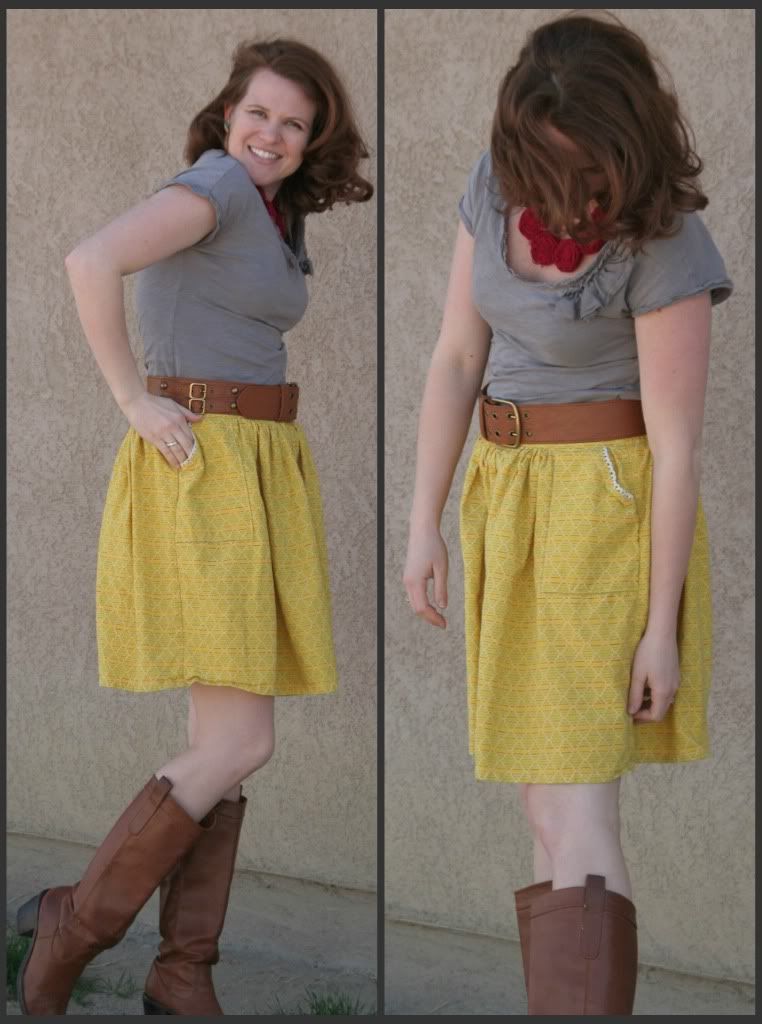 gray ruffle distressed tee-Ann Taylor Loft
yellow pattern skirt-
StacyLynn
belt-Target
same boots
modern pearl statement necklace-rich red-
Allorahandmade
yes, my legs really are
that
pale.
By the end of last week it was insanely windy here in the desert- gusts up to 60 mph.
The only photo I have of this outfit creation is this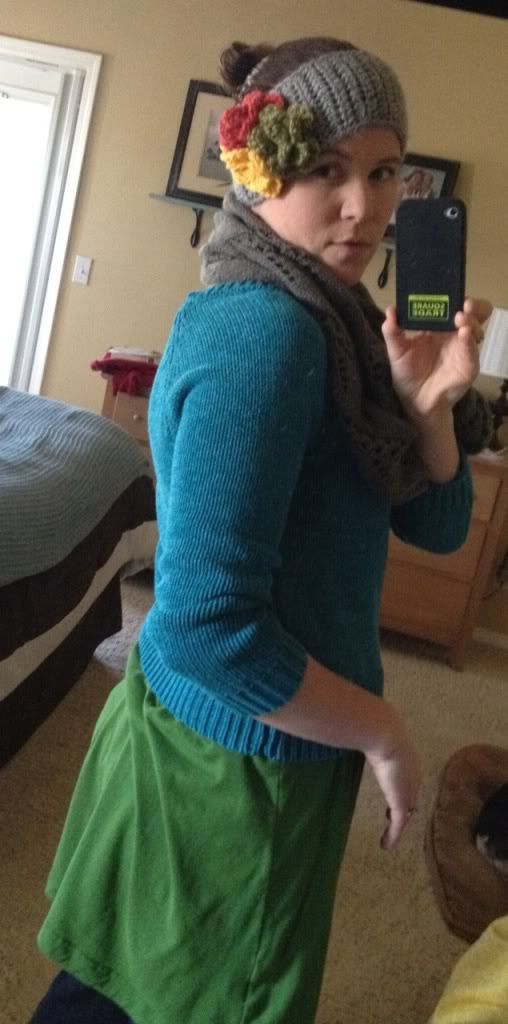 It was a little more fun in real life
turquoise slouchy crop sweater, trouser jeans-American Eagle Outfitters
green tank dress-Aeropostale
charcoal cowl-NY&Co
gray headwrap with cute flowers-
Something Diane Made
yes, my phone still has the free cover SquareTrade sent me when I bought their awesome two year warranty/insurance.
no, I was not paid to say that.
yes, I should get a cuter phone cover. Suggestions?
Dear Weather,
Please pick a season. Any season will do.
Sincerely,
How do I dress for this crazy weather
PS Did you see the
Fairly Fabulous Crafting Slumber Party
is nearly full! Only one Saturday only crafter spot left and 4 Weekenders to come craft with me and
Alyson
. Don't forget to
register
if you want to come play with us! OOoo- and go visit
Aimee
and tell her how much you LOVE the header on the Slumber Party blog. Isn't it awesome?