What started as a joke and lots of laughs is now an event.
A reality. A dream come to life.
My current labor of love.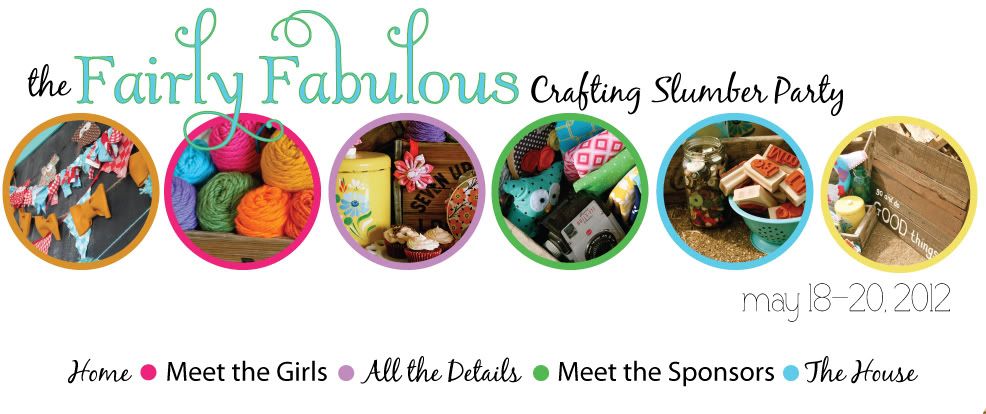 With lots of encouragement from Alyson at
Eisley Rae
, and gorgeous graphics from
byAimee.com
, the product of hours and hours of preparation is finally ready for you to see.
This
faith based
, crafting slumber party already has support of some pretty fabulous shops and names in the handmade community and promises to provide a beautiful weekend of fellowship, encouragement, worship...oh, and some HELLO-uh-MAZ-ing crafting!
I'
m beside myself with excitement to finally share this with you!!
Enough already-
go check it out
and tell me what you think!
While you are there, grab a button.
Tell your friends.
It's going to be Fairly Fabulous!! tee hee