September 2010 I joined
Lindsey from The Pleated Poppy
for
What I Wore Wednesday
.
What started as Lindsey utilizing her amazing following of readers to stay accountable to get out of her softie pants and jammies each day and make an effort in herself, is now a huge group of women world-wide keeping
each other
accountable.
Some of us need accountability to get out of jammies and softies-just because we stay home doesn't mean we have to be schlubby (you like that word? it's a good one).
Some of us need to make more of an effort in our work attire.
Some are searching for personal style.
Some reaching out of their comfort zones.
Me?
I'm working to fall back in love with my closet.
Remixing old pieces, finding new pairings, stepping way out of my comfort zone to re-create my style.
Now I've added a new challenge for myself.
Each week I plan to pull inspiration from another WIWW blogger.
This week I channeled
Jess from Allora Handmade
.
I LOVE the way she layers her clothes and boldly mixes patterns and textures.
She is a pattern mixing queen and I love her
accessories
!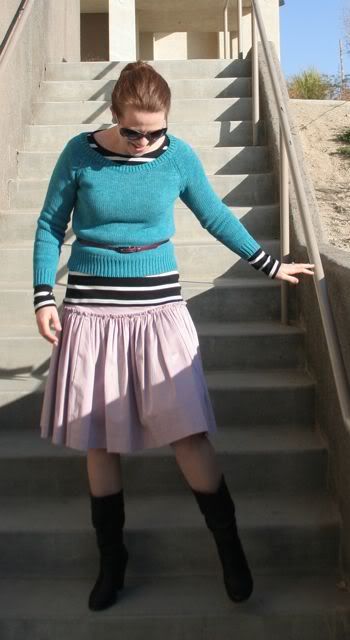 turquoise slouchy sweater-American Eagle Outfitters
black and white strip tee-Old Navy
lavender drop waist, full ruffle skirt-Anthropologie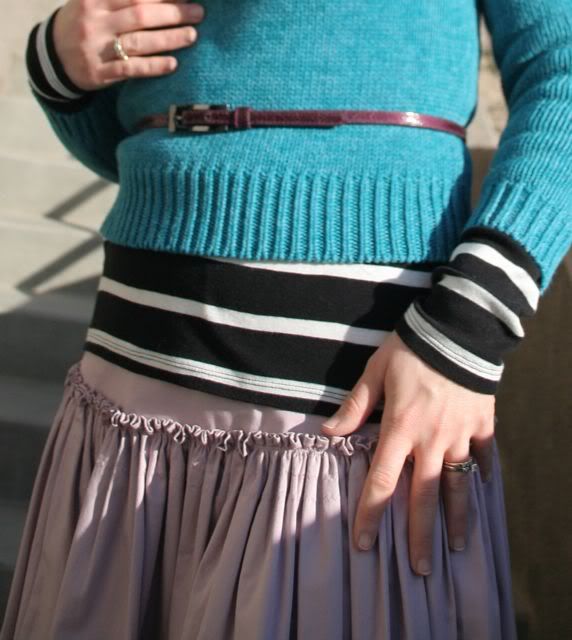 plum skinny belt-NY&Co
**
Alyson
helped me take photos this week.
I caught her Wednesday as she dropped her son off at
the Preschool
for the
Jess
inspired outfit. Then snagged her before a playdate Thursday afternoon for the next look.
Digging in the back of the closet to find this black cropped jacket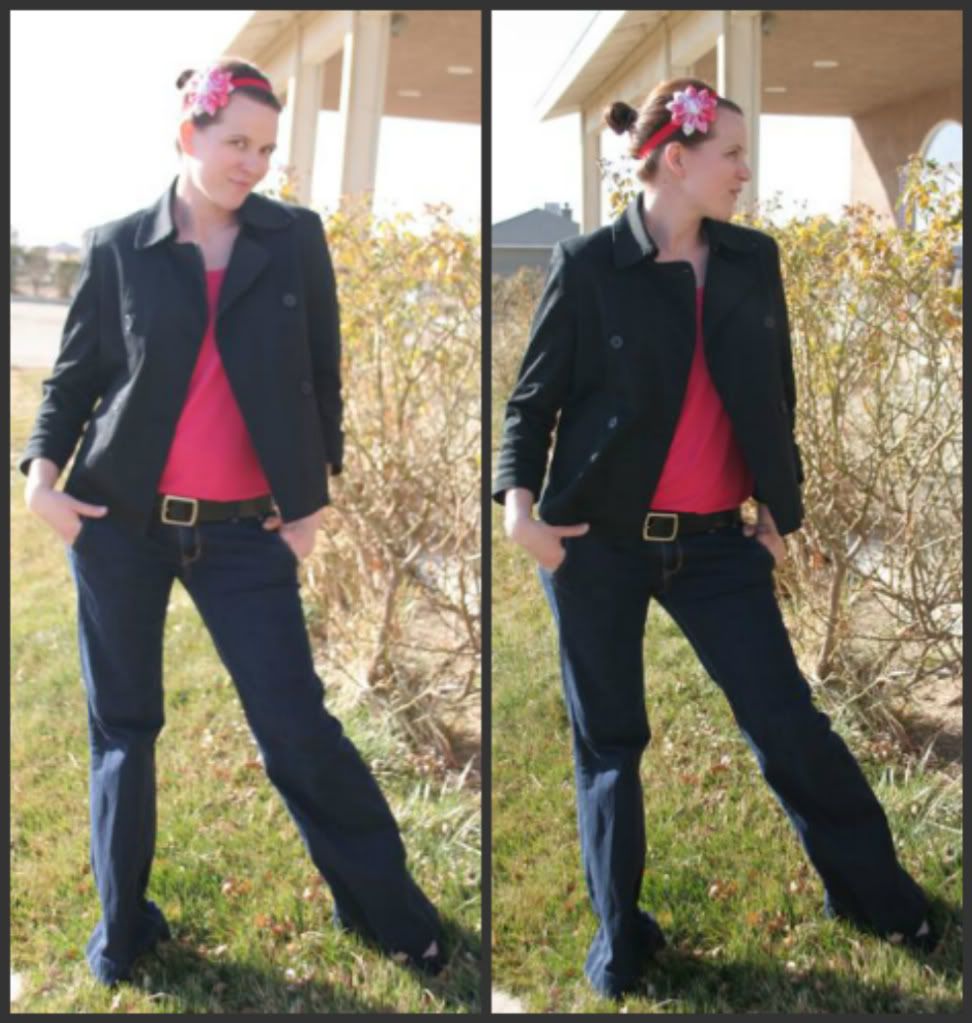 We couldn't stop laughing.
Something big up our sleeves has us giggling like little school girls all the time!
pink slouch top-Gap
black cropped jacket-Bitten by Sarah Jessica Parker
trouser jeans-American Eagle Outfitters
black belt-NY&Co
bloom headband-Lillybug Lane
**
Don't forget:
The latest giveaway
ends tomorrow!
Click on over and enter.
Linking up with
Nina
this week, too!