Did you hear? The groundhog saw his shadow a couple weeks ago.
6 more weeks of winter. I'd settle for winter. period.
We haven't had much winter weather here in Sunny Southern California this year.
You won't find me complaining about the slightly cooler days since ole Phil's weather prediction.
This week I decided to take a couple of my favorite warm weather outfits and make them work for cooler weather.
I'm anxious to hear what you think about the transformations.
Wednesday, working at the front desk of the Preschool.
Breadwinner was home sick and I didn't want to bug him, so I went back to the old take-a-photo-in-the-dusty-mirror shot.
What do you think about the leather belt, tied in a loose knot with an empire waist dress? I'm torn.
teal dress-Forever 21
old denim jacket pulled from the depths of the closet-NY&Co
brown tank-Old Navy
necklace-Eclectic Elegance
brown worn cowboy boots- another fabulous hand me down from Kimberly
Last Summer I wore it this way
for my
Kendi 30 for 30 challenge: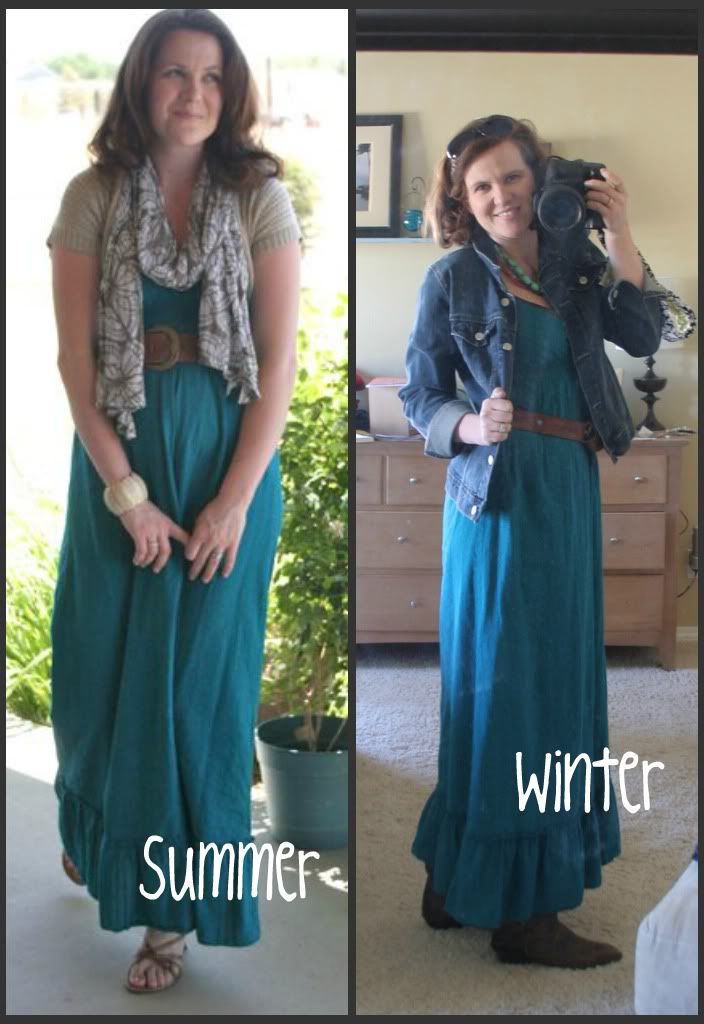 Saturday- Hosted a bridal shower at our house for one of the Preschool teachers.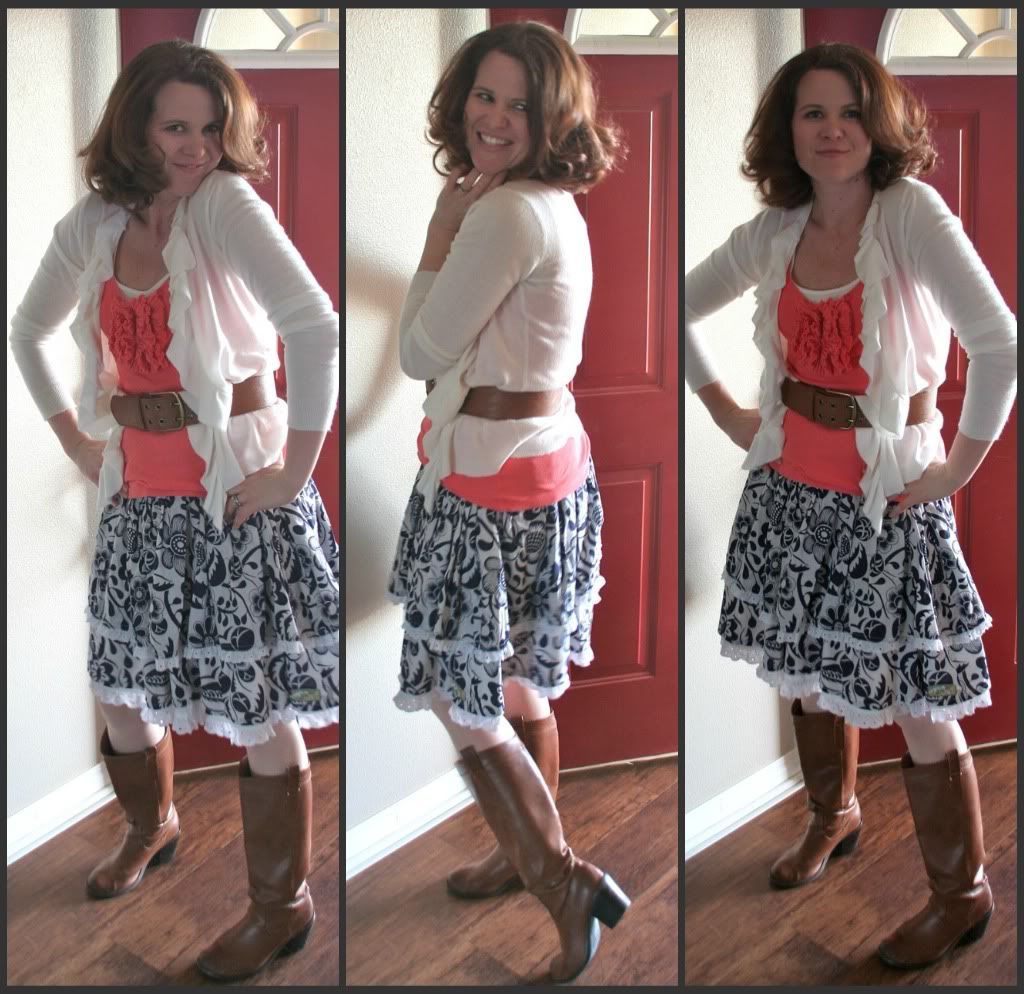 What face am I making in the 3rd shot? Let's pretend I didn't add that one to the post.
This is one of my favorite
StacyLynn skirts
. There is something so feminine about a full, ruffled skirt.
skirt-Stacy Lynn
melon ruffled tank-Ann Taylor Loft
white tank-Old Navy
cream ruffled cardi-NY&Co
camel colored belt-Target
boots- hand me down from Kimberly (I just love her boots!)
Last Summer I
wore it this way:
Trends I noticed:
I was thinner last Summer. I like that. (30 day shred- here I come)
The Summer looks are still my favorites.
Some of my favorite outfits still came out of my 30 for 30 challenge. I should do that again.
30 seems to be a trend for me....maybe I should do a 30 day craft challenge? OOoooo...
Do you have any outfits you transition well from season to season?
Linking up with
Lindsey
-back from India, and
Nina
this week.