My Dad was in town from Florida last weekend.
We call him Pop.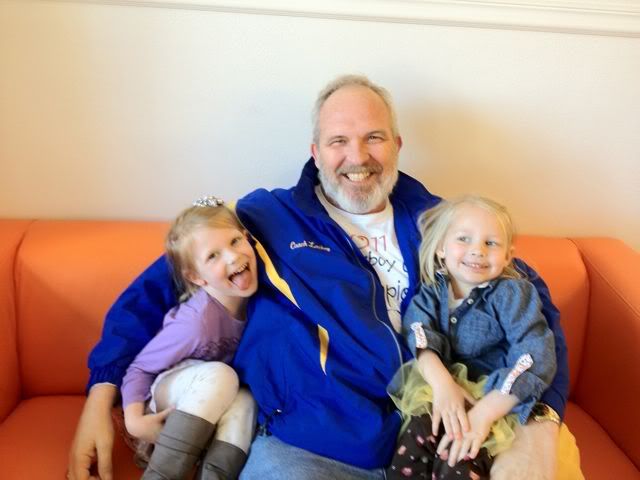 Pop LOVES trains so whenever Pop is in town we head north to T
ehachapi
to check out the trains.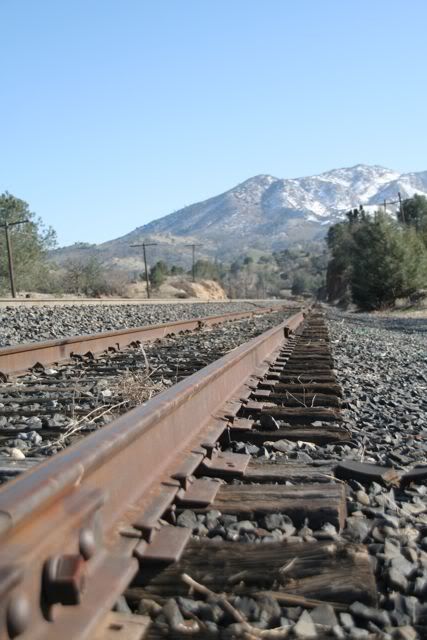 This time, we made it all the way to the famous engineering feat-the
Tehachapi Loop
without stomaching the seemingly endless winding mountain road the locals sent us on last time. (Thank you, new i-phone for showing us the freeway route!)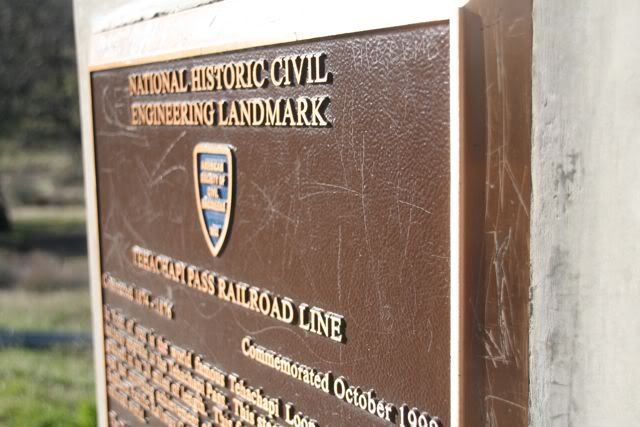 While we were there, two different trains passed thru the loop.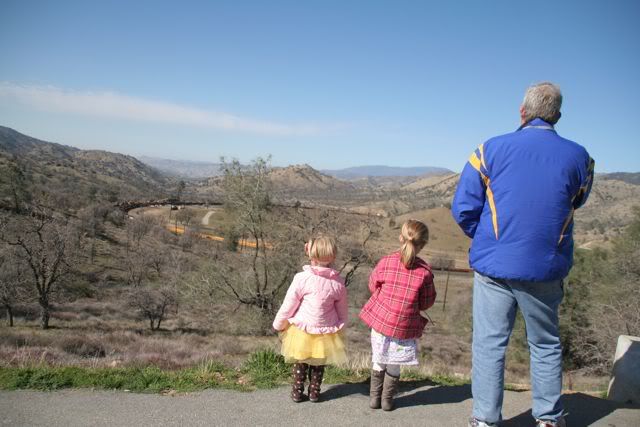 The girls watched at first,
but quickly lost interest in this engineering marvel.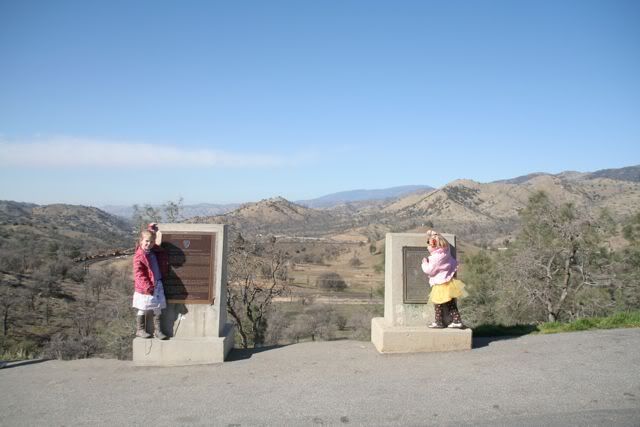 When Kennedy was REALLY over it (after about 5 minutes), and tired of being reminded we were RIGHT next to the road so she needed to stay close, she put her hands on her hips and pouted.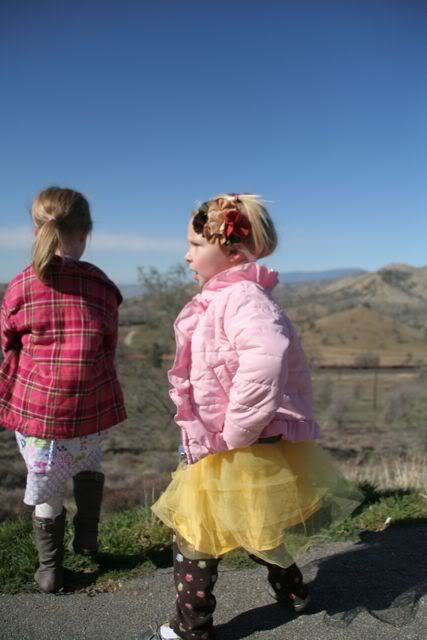 Luckily, this fit was short lived!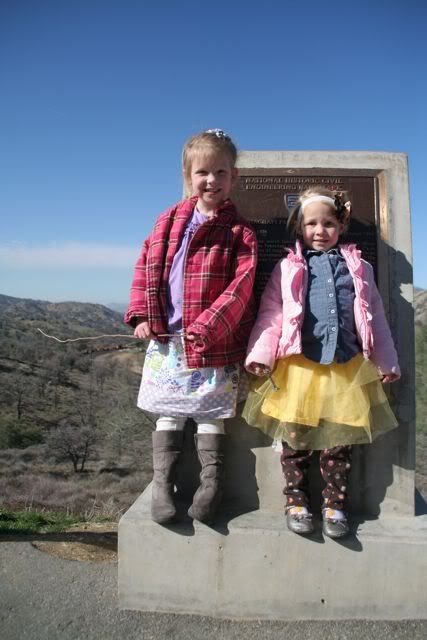 Such a silly pair. Slightly dis shoveled, but I love them just the same!
This is probably my favorite shot of the day! Madison is just tall enough to see over the top of the monument as the train makes a full circle over itself.
Pop snapped a few photos of me at the Loop, too.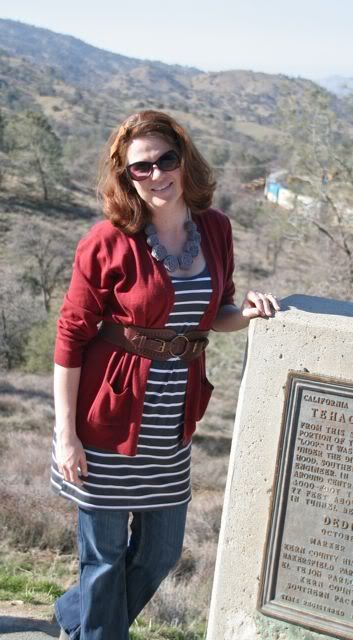 Gramm, my mom, got me this 'Old Man' cardigan a few years ago. Very trendy, but I wasn't sure what to do with it. Whenever I tried to wear it I felt frumpy. It came with a skinny belt and spent most of the last 3 years in an ottoman at the end of my bed with the rest of the sweaters I never wore. Sad.
It's not what you wear, but
how
you wear it.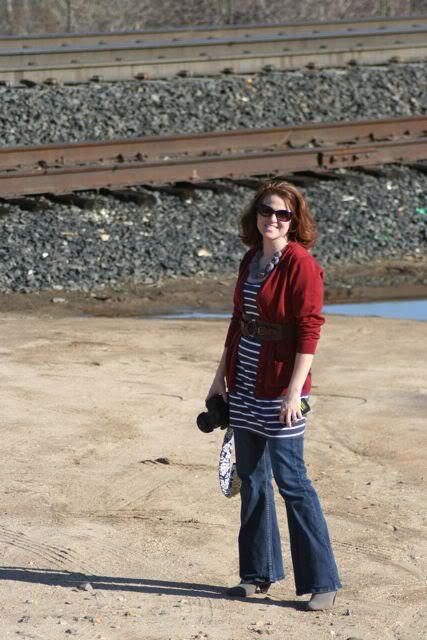 Pairing this 'Old Man' cardigan with a wide elastic belt and striped Summer dress, layered over vintage flair jeans (which I'm now noticing look pretty stinking short!) made me look at this sweater quite differently.
It has a new home...on a hanger...in the closet.
When we got home from our trip to Tehachapi, I realized I had no good photos of my Rock-a-Bow headband. Breadwinner took a break from pushing the girls on the swings and helped me out.
We started with this one.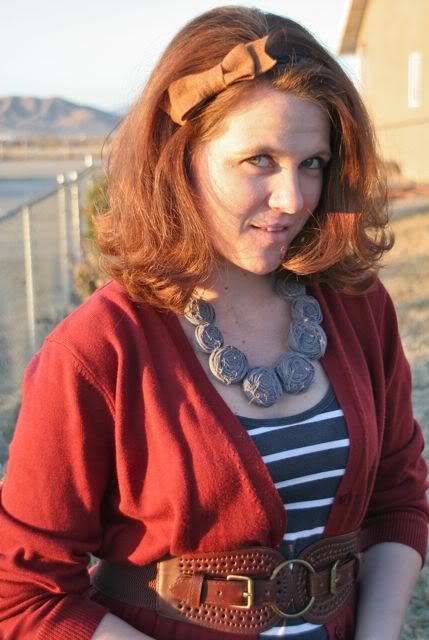 Then I told him I never know what kind of face to make. I just feel silly.
Which prompted this.
The perfect way to end a fun filled day with Pop and the girls!
the outfit: burgandy 'old man' cardi/gray striped tank dress-NY&Co, brown elastic belt-Forever21, vintage flare jeans-American Eagle Outfitters, gray modern pearl statement necklace-
Allorahandmade
, mustard bow headband-
RockaBow
the girls: Madison-pink plaid peacoat-Gymboree, purple ruffled tee-Carter's, cutie skirt-
EisleyRae
, white polka dot leggings-Old Navy, gray boots-JC Penney, gray/white houndstooth bloom-
Lillybug Lane
Kennedy-chambray denim top/white tee-Target, yellow tutu skirt-Crazy 8, owl leggings- Gymboree hand me downs (thank you, Kimberly!), pink puffy jacket-Gymboree hand me down (thru 4 girls and still super cute!), headband-
Little Penelope Lane