Another week of fun with fashion. Thanks to
Lindsey
from The Pleated Poppy I'm linking up for another week of What I Wore Wednesday accountability. Ditching the jeans and t-shirts- making an effort in myself. I'm taking it a step further. Not just getting dressed every day- really, I've always done that. Lindsey started this little journey to keep her from staying in pjs and softie pants all day. For me, it's about finding my fashion. Digging deep in my closet. Mixing new pieces with old. Re-purposing, re-mixing- finding the joy in my closet and in myself.
Thanks for encouraging me along the way!
This week I started something new. My friend
Alissa from Rags to Stitches
wrote about her love of blazers last week, so I reached into the back of my closet, grabbed a blazer, and pieced together a whole new outfit. Each week I plan to use another WIWW blogger as inspiration for the following week.
Ready for my blazer outfit? I'm calling it a HUGE bust!
I felt like hot dog condiments all day. Red, yellow, and brown looked so much better in my head.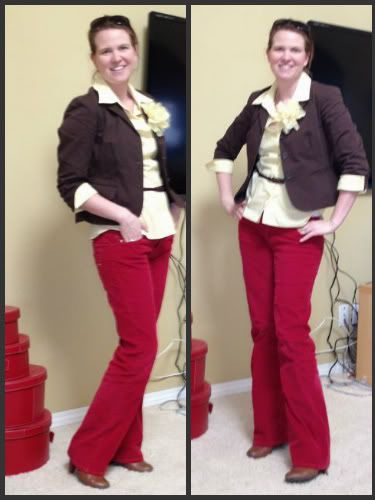 Oh, and Madison took my photos for me in front of our next to-do list project-new media wall in the living room. Sorry for the fuzzy photos. Oh look- the living room is yellow-the nesting toy boxes are red- Hmm..the combo that can't escape me. Guess that's part of the reason I'm desperate to paint the living room!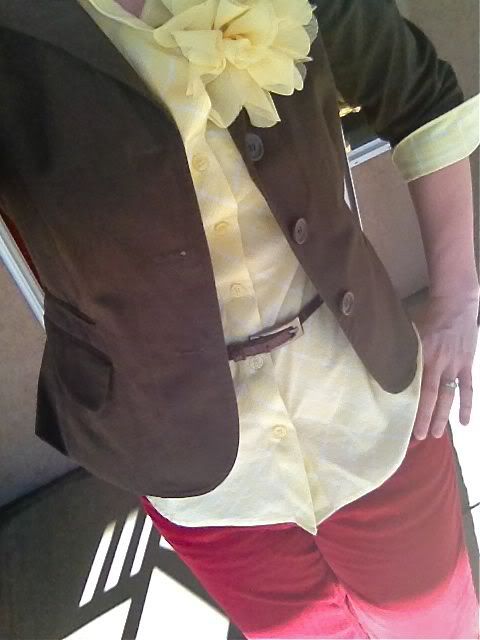 yellow cross hatch button down and fluff pin and plum skinny belt-NY&Co
red cords-American Eagle Outfitters
brown cropped blazer-Ann Taylor Loft
caramel colored booties-Charming Charlies
Sunday-church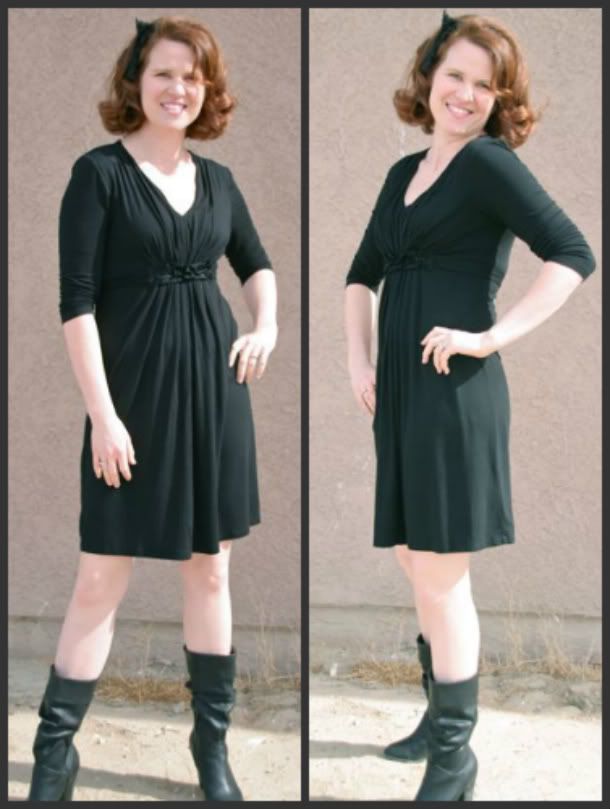 black dress-NY&Co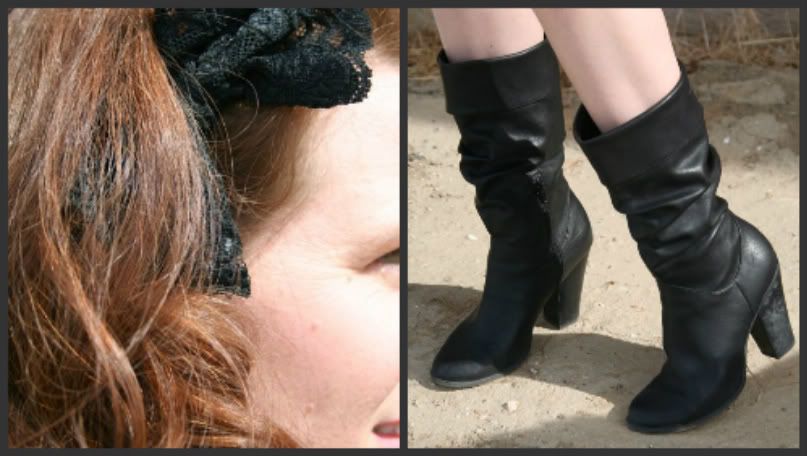 old slouchy black boots- JC Penney I feel like they are too short, or too tall- weird in between height. What do you think?
black lace bow headband-
Lillybug Lane
Did you take a fashion leap this week? Was it fabulous or a bust?