As my girls would say, I've been missing you!
It's been a zoo around here the last month or so. Lots of fun details and stories I can't wait to share with you! Thanks for sticking with me through my unplanned nearly 2 week hiatus.
I'm back with a few old photos to share.
Posting will probably stay sparse this week- but next week...oh Glorious next week.
Trust me- you will want to check back frequently.
Every year we run out and pick out our Christmas Tree Thanksgiving weekend- usually Friday or Saturday when I get home from from my insane late night/early morning shopping runs! This year was no different...well, except for one BIG change. I wanted the biggest tree known to man. One that would dwarf the Rockafeller Center display (almost) and most of our tree lots were still bare!
More on that great adventure next week.
The girls decided they wanted to wear dresses...to the Christmas tree lots. Oh, and they wanted to wear some of their new (E.L.F.) makeup....and curl their hair like Mommy.
We looked like Toddlers in Tiaras as we searched for the perfect tree.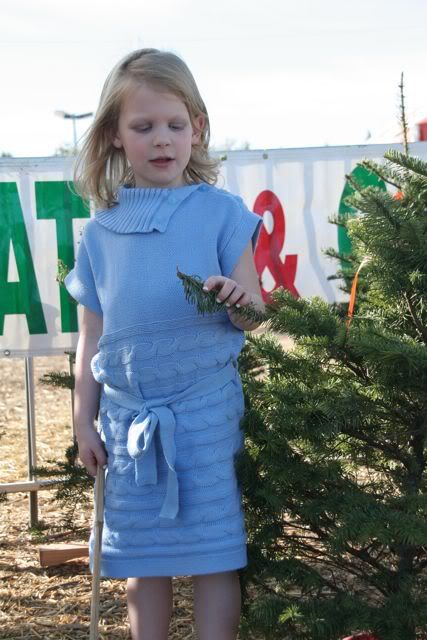 Big Sister-Madison
blue sweater dress-Crazy 8
Most of you know me with dark hair, but I was blonde majority of my life. Madison is a Mommy mini me- down to the sass!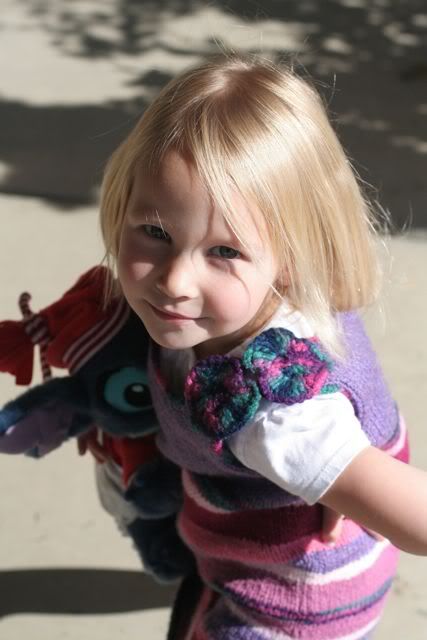 Little Sister-Kennedy
sweater dress- hand me down from my best friend's daughter
white tee, ruffle socks, silver mary jane's-Target
Christmas Stitch doll wearing a Pampers diaper...gotta love 3 year olds
She gets all those pouty faces from Daddy. He was JUST like her at this age!
I was slightly more practical for our tree hunting adventure...which came in handy when I had to help unload and move our 200 lb tree!
slouchy navy and white pin stripe tee-NY&Co
navy tank, brown belt, and new Vintage cut jeans (Black Friday find!)-American Eagle
Mustard ruffle flats-Target
Want to see the monstrosity of a tree?
Next week... ;)