Last weekend the whole family loaded into the excursion and drove 3 and a half hours south to
The Queen Bee Market
.
Look for a recap post after Thanksgiving.
In the meantime, after the quickest set up on record, and an awesome first day at the market, I got to see
Mindy Gledhill
in a perfect evening ending concert.
She performed in front of the cutest backdrop created by
Amorology.
When the concert was over
Lindsey
helped me snap a few photos in front of the bow ties.
Yes, I jumped up on stage.
No, the lighting was not ideal.
Yes, that is THE Mindy Gledhill.
If you don't have her new Christmas album yet zip on over to i-tunes or
Mindy's site
and snag it!
Gray cowl neck sweater-American Eagle, Sassy skirt-
Stacy Lynn
,
boots-hand me down from my best friend,
Saturday, the back drop was still sitting in the lobby when we left for breakfast so we took advantage of the cuteness in the day time.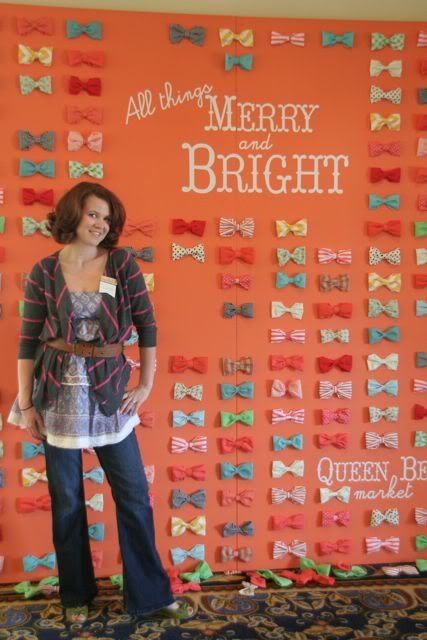 The bows kept falling off (with the help of little hands, I'm sure) but isn't it fabulous?!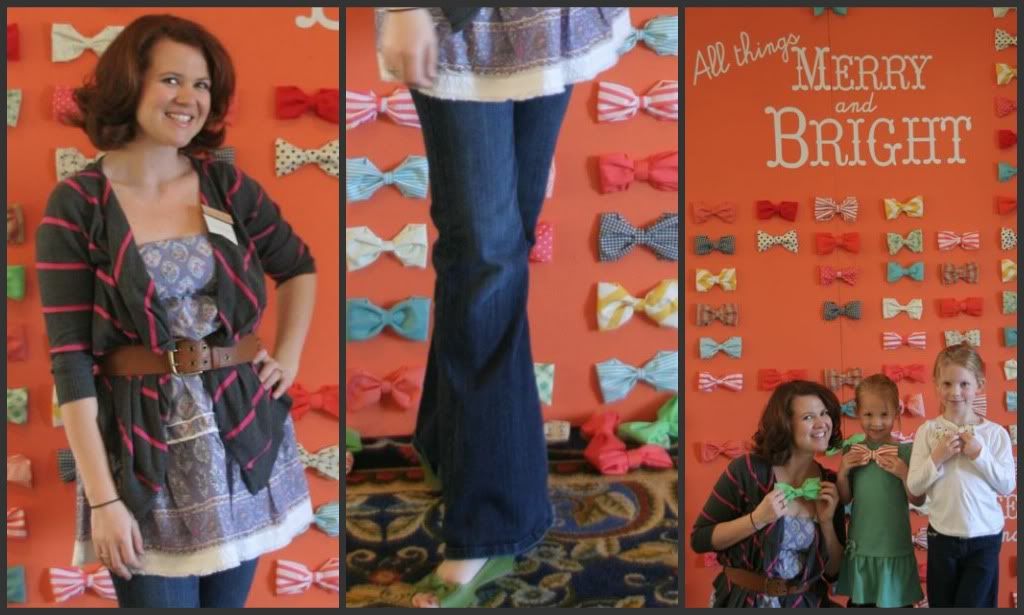 Purple dress, striped drapey sweater, vintage flare cut jeans-American Eagle
Camel belt-Target, Green wedges-Athens, GA boutique
Can you tell it was a Daddy dress the girls and do their hair day? ;)
Don't forget-
Fairly Fabulous Thanksgiving weekend sale details announced tomorrow at midnight!
Be sure to come back for details.