If you follow along here, you know I've been sick.
In bed since last Saturday after the fall Sew Funky Market.
Breadwinner even took Monday off work. Sunday, Monday, rest, rest, rest.
Tuesday, stumble out of bed, drive kids to school, stumble back home and into bed, pick kids up from school, get home- nap with them. Clean the house a little.
Pack for a little belated b-day trip for Breadwinner and the girls to Disneyland.
Two kids+One Hubby=3 Birthdays in 3 days
This year we opted to postpone the trip until October looking for cooler weather.
If you live in Southern California or looked at any other SoCal bloggers fashion posts this week you know the irony of this.
Hottest days on record for October. Broke 100 degrees.
God sure is funny, huh?
Wednesday-loaded up the car with the girls and lots of bags and headed south to pick up Breadwinner at work then continue our trek to Anaheim.
fabulous
StacyLynn
dress, Forever21 belt, Target crop shrug,
Little Penelope Lane
headband,
Allorahandmade
necklace
are you loving my new hair like I'm loving my new hair?
Thursday-Disneyland Day! WAHOO! Thank you, Aunt Darlene!!
American Eagle dress, American Eagle denim bermuda shorts, love me some Walt and Mickey
Can you tell I'm doped up on cold and cough medicine?
Big Sister wore a Carter's tee and her Gap ruffled skirt from Aunt Kimberly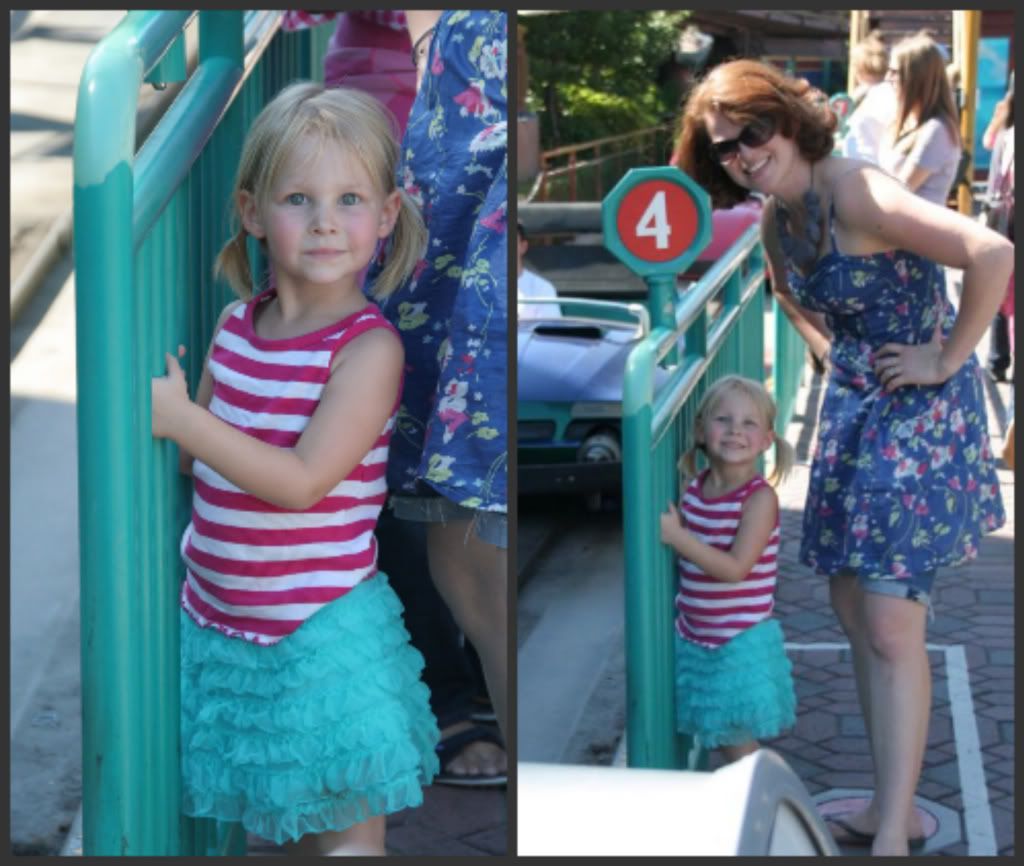 Little Sister-my partner most of the day wore an Old Navy pink and white stripe tank and her turquoise Gap ruffled skirt from Aunt Kimberly
Friday-driving home after a surprisingly great night's sleep-thank you hotel blackout curtains and nyquil!
feeling very PanAm/Mad Men-ish these days. I was really born in the wrong era.
White boatneck tee-Target, teal Stacy Lynn skirt, same Forever21 belt
first time I've worn this skirt up at my natural waist without a sweater to hide it a bit.
Feeling a little sassy.
Friday night the girls and I stayed in Moorpark with friends while Breadwinner went hunting with some friends. I spent lots of the weekend sleeping and trying to stop coughing.
Anyone else dealing with this nagging cough? Does it ever go away?
Start saving your Halloween Posts for my very first link up next Thursday!!!