Last year Gramm got the girls glow in the dark skeleton pjs.
(circa April 2011)
They loved their pjs so much they wore them year round!
Both girls have grown so much in one year, Little Sister's pjs are way too small now, but she can wear Big Sister's old pair. Gotta love hand me downs!
Last April we captured the spooky glowing bones in action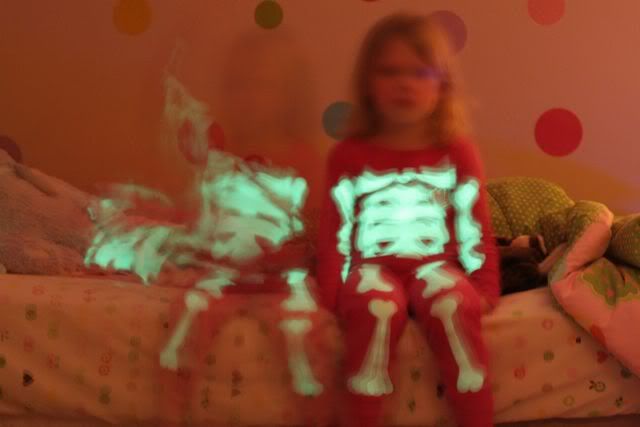 Literally-Little Sister wouldn't hold still.